Pet furniture and pet supplies classics

The animal needs classics include pet furniture that takes care of the basic needs of the animal: food and sleep. For dogs and cats, that means a comfortable pet bed and food bowls at an ergonomic height. A feeding station that keeps the bowls in place is one of the common solutions. This "food bar" is often in the kitchen or living room, which is why the design plays at least as important a role as the functionality.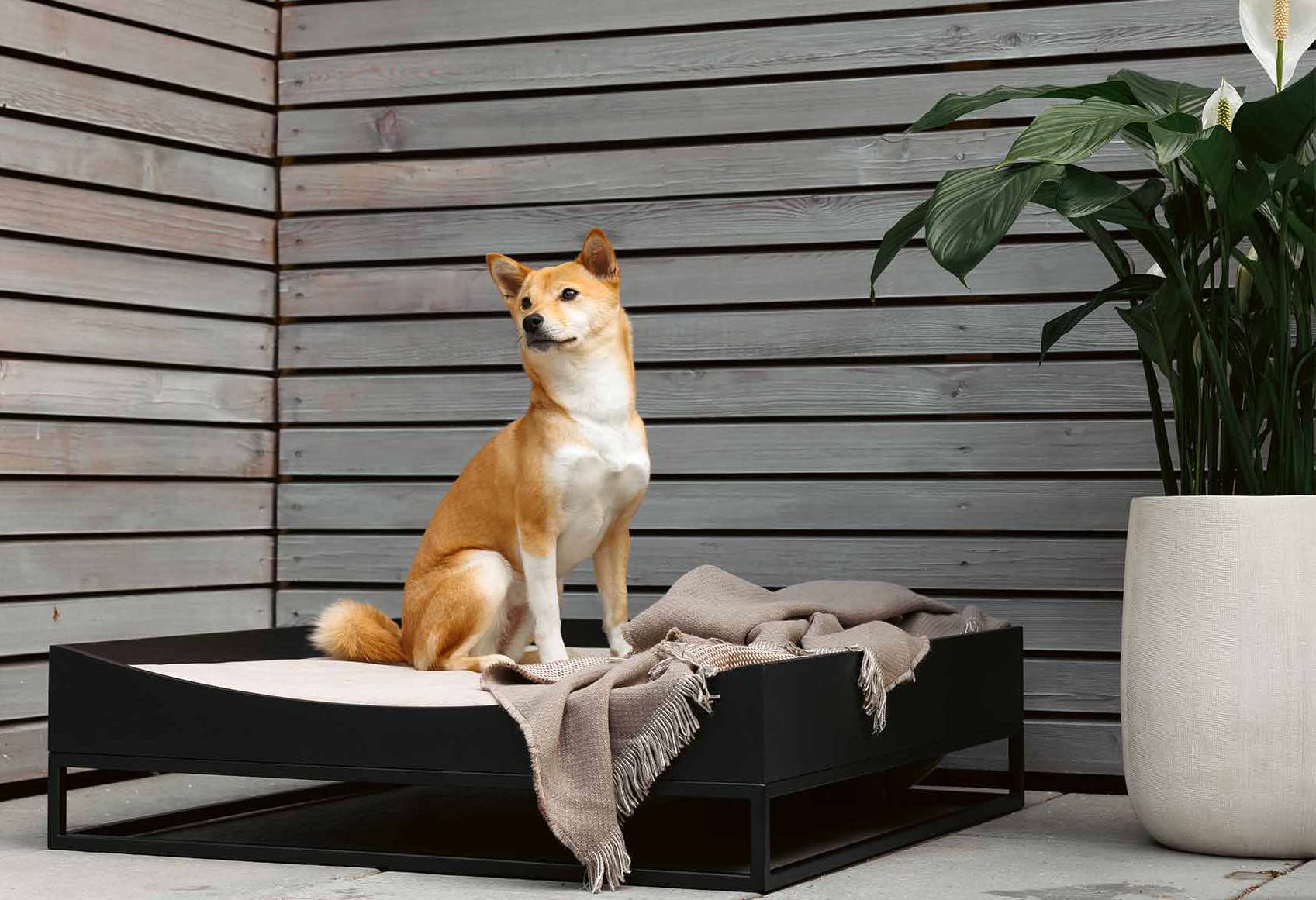 Quality Pet Furniture - Choosing a Dog Bed

Since the bed or sofa bed should primarily be a retreat for your dog, it is important that it is in a quiet room. Bedrooms or hallways are well suited for a place to sleep, while a dog sofa can also be placed in family events, for example in the living room. You should also consider the following aspects when buying a new dog bed:
The sleeping place should be associated with a safe feeling for your four-legged friend. He should not be disturbed by loud noises in his quiet zone.
Make sure that the dog bed is protected from drafts . This can quickly lead to inflammation in the eyes and ears. A metal frame on which the lounge cushion is enthroned is therefore ideal.
Also, avoid placing the dog bed in close proximity to a heater or fireplace. The dry air can irritate your four-legged friend's airways and eyes.
Your pet's sleeping place should ideally be where you spend most of your time. Dogs are pack animals and want to be close to their master. With older animals, you should make sure that the sleeping place adapts to the dog's body. But it shouldn't be too soft either, otherwise getting up will be a challenge for your four-legged friend. Starting too high puts a strain on the joints and can intensify existing pain. The lounge cushions or lounge mattresses intend exactly these values ​​in their selection of materials and quality products.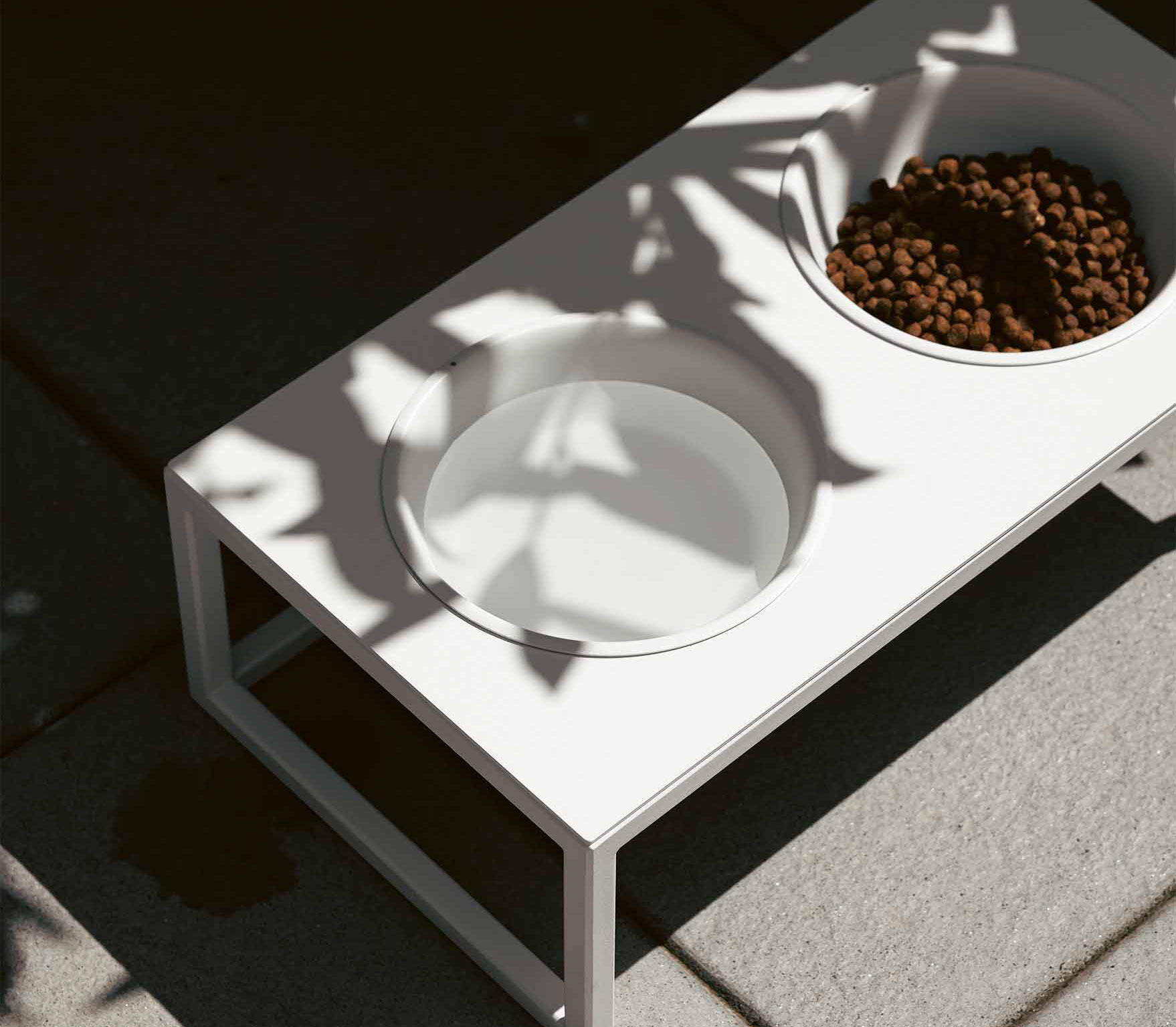 Cleaning and care of pet furniture/beds

Dog hair, leftover food and dirt quickly collect in the sleeping area, which is why you should clean pet furniture such as the dog bed regularly. We have put together helpful tips to ensure a hygienic sleeping place for your beloved pet:
Vacuum the dog bed thoroughly at least once a week . This works best with a vacuum cleaner in combination with an upholstery brush or simply without a nozzle. In addition, special animal hair vacuum cleaners are available that suck up soil, fur and other dirt particles even better.
With a metal frame, you can hygienically clean the dog bed with a damp microfiber cloth . On the other hand, you should refrain from using aggressive cleaning agents, as these can attack the material. However, these are not required for a high-quality powder coating.
Removable fabric covers should be removed occasionally and placed in the washing machine. Be sure to follow the cleaning instructions on the label: numerous variants may only be washed at a certain temperature. In order to pull the cover back onto the mattress properly, it must be pulled into shape when wet and pulled onto the mattress immediately after air drying. If the dog has slept on it for a few nights, the cover naturally adapts to the mattress again.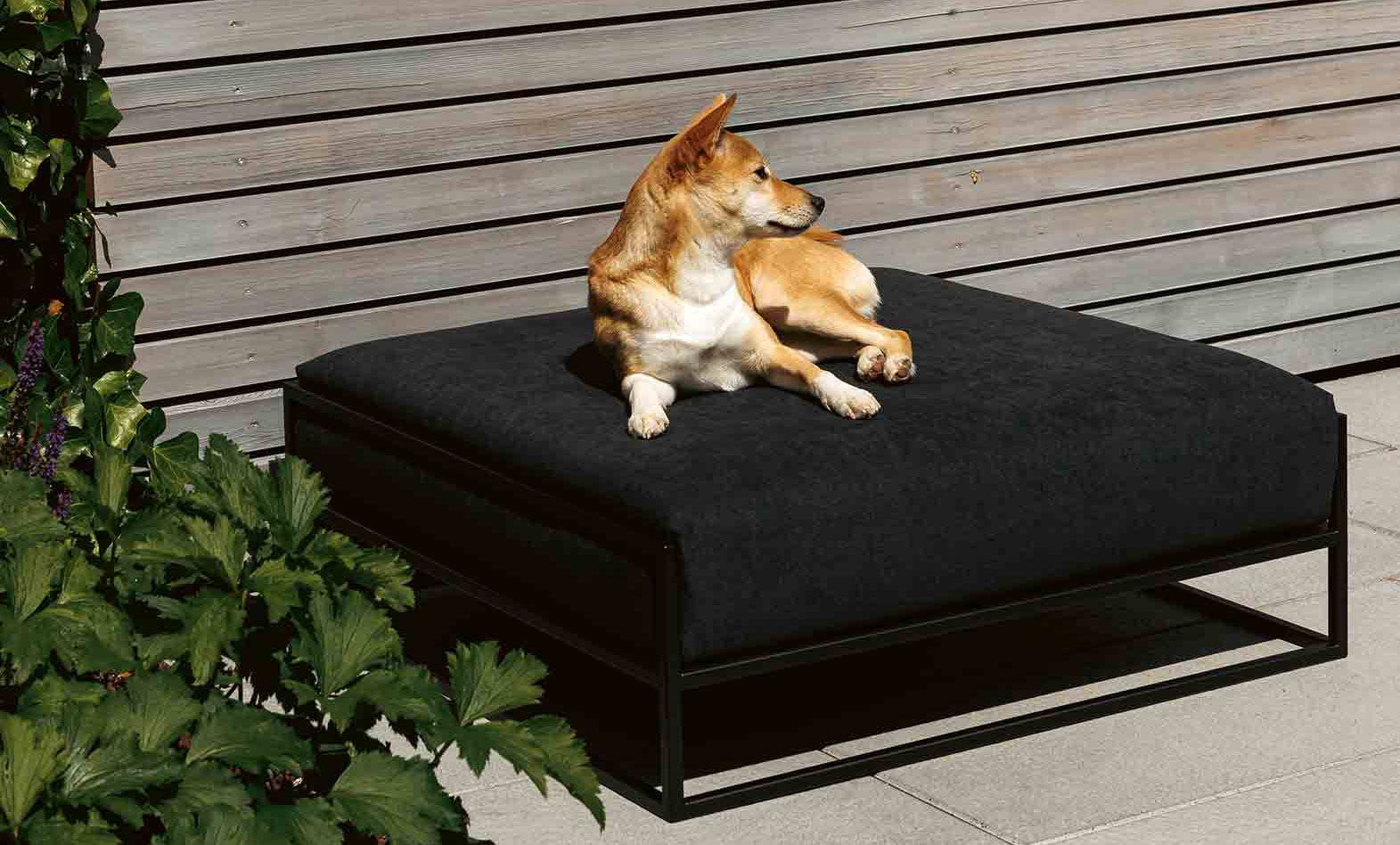 The design of modern pet furniture

Quality and design are very important when it comes to modern pet furniture, which is why Metallbude only offers you handmade and unique pet furniture that is characterized by both its stability and its high-quality material.
For aesthetes it is also important that the design of the animal furniture matches the interior of their home. Metallbude has made this its task and incorporated ergonomic aspects into the aesthetics and quality.
Are you looking for pet furniture with class and style that is characterized by high quality and stability? Then you've come to the right place at Metallbude. The online shop offers you both luxury for your dogs and cats and makes a unique piece of craftsmanship for your darling.
---