Decorative and extremely high-quality home accessories ensure more individuality and comfort in your home. Not only with the furniture, but also with the decoration, the Scandinavians combine clarity, simplicity and pragmatism with style.
Scandinavian decoration may be simple, but it creates a beautiful ambience with high-quality furnishing accessories. A coordinated and harmonious, minimalist furnishing of appropriately assembled furniture, lights and home accessories increases the quality of life. Large shelves, armchairs and tables set the basic values ​​of the interior design, but home accessories define the furnishing style!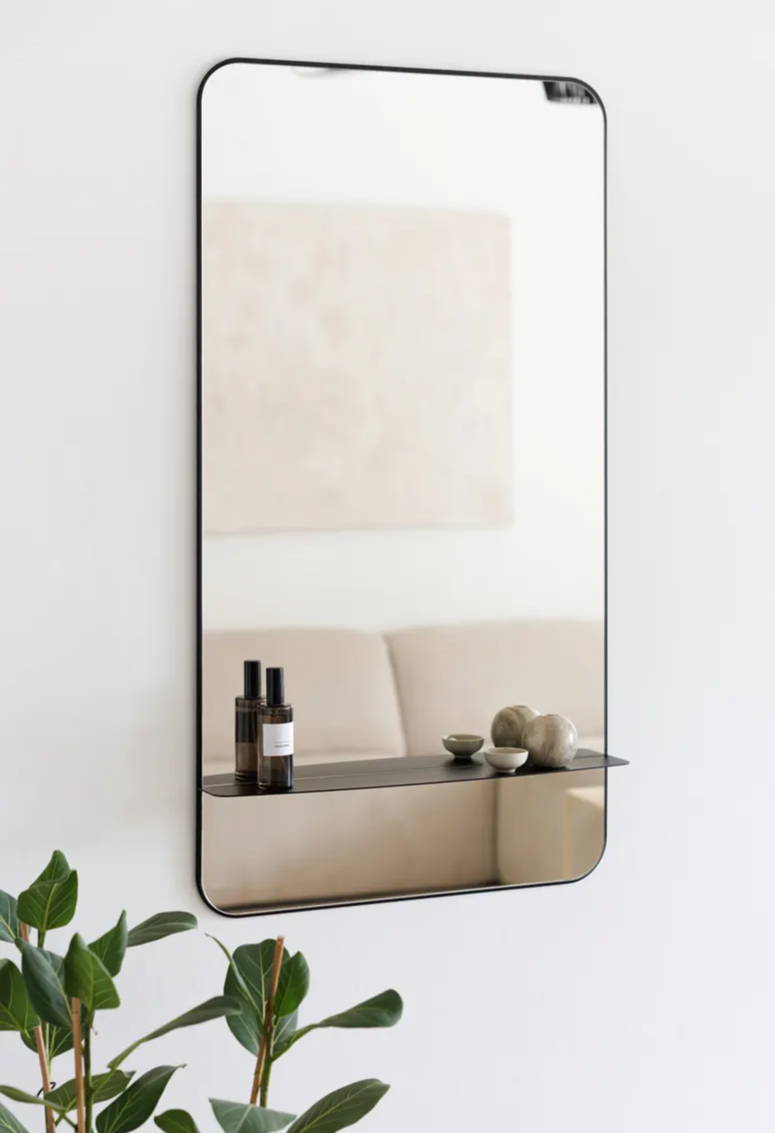 WALL MIRROR CALEO | METAL BOOTH
Scandinavian Home Accessories - "Less is more"
Scandinavian home accessories are becoming increasingly popular. "Less is more" is the motto here. Many these days draw inspiration from the North by keeping their homes minimalist. However, so that the ambience does not appear too monotonous, it is important to find the right decoration. Because it is not the furniture alone, but only in connection with home accessories that gives your own four walls individuality and character. The good thing about Scandinavian decoration is that it suits every interior style and can be easily combined.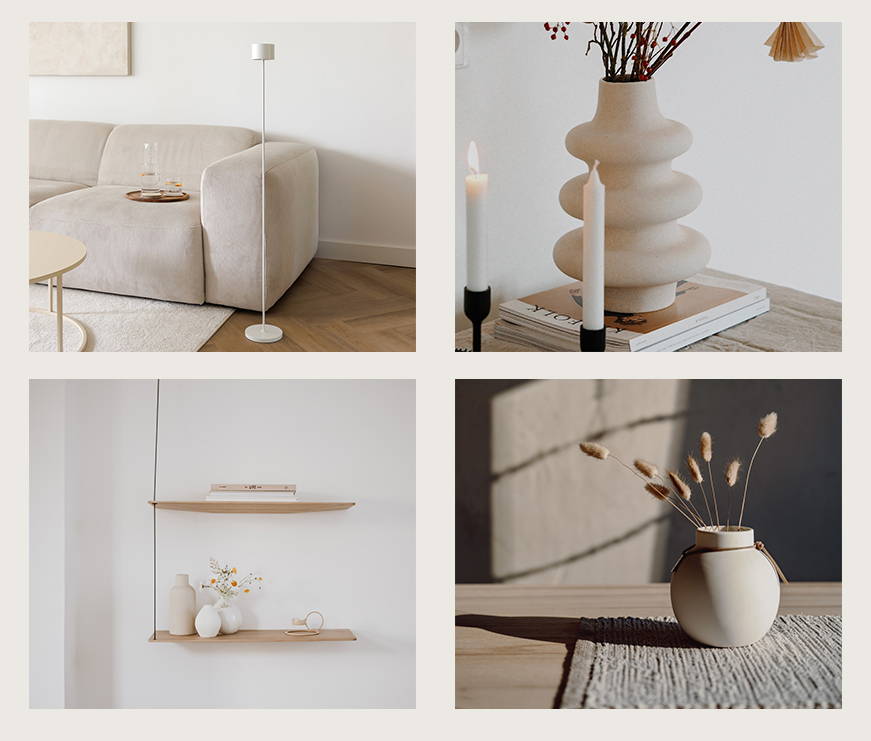 Style and design at Scandinavian home accessories
For a harmonious atmosphere, as few home accessories as possible should be bought. Many decorative items just gather dust in the basement. The Scandinavians are all about sustainability! Think in advance which style and design suits you best. Decorative and extremely high-quality home accessories are popular here. Metallbude has some functional decorative elements, such as a wall mirror with an organically shaped shelf made of powder-coated sheet metal. The black leather S-hooks, which glide quietly and without a trace over the metal rod in the hallway, also make simple statements. The KIVA coasters can remain on the coffee table as decoration and impress with their elegant metal design, which blends wonderfully into any modern living style.
Color and material from Scandinavian home accessories
The basic material of Scandinavian home accessories usually consists of wood, glass or metal. Their colors are often simple and bright, or in combination with Japanese lifestyle values, the so-called "Japandi", there may also be dark accents. Black and white, in combination with warm natural colors, often form the basis, as they can be perfectly combined with the basic materials. Due to the simplicity of the colors and materials, Scandinavian accessories can be perfectly combined with each other. Our open metal shelf NEVA can, for example, serve as a plant bench and, in combination with the RUBI clothes rail and the matching coat hooks, create a fresh ambience in every hallway.
SHOE RACK NEVA | METAL BOOTH
Scandinavian home accessories - size and space
It is also important how much space you have available for your home accessories.
Large decorative items take up a lot of space and must be placed correctly in order to be effective. Small decorative items, on the other hand, can be wonderfully stowed away or incorporated into the ambience without making the room look too overloaded. The more space an item takes up, the less decoration should generally be present in this room. A striking vase on a metal side table could be enough to create an appealing atmosphere in smaller rooms. SOLI X by Metallbude is a statement piece with a Scandinavian look that can beautifully express dried flowers or a summer bouquet.
TABLE SET TRE SEMNIA X | METAL BOOTH
Price range of Scandinavian home accessories
And last but not least: How much do you want to spend on your home accessories?
A cost calculation in advance helps you not to lose track of things so that you can approach the purchase of your decorative items in a well thought-out manner. With Scandinavian decoration, you can get high-quality items for under 50 euros. Investing in quality Scandinavian home accessories is worth it. Because those who rely on the design quality of renowned labels for large furnishings should continue this pattern on a small scale. Stay true to your claims!
Scandinavian home accessories as a gift idea
Our Scandinavian home accessories under 50 euros are also perfect as gifts. The PALO coat hooks made of black metal look elegant in a box and are a sustainable designer gift that has many uses thanks to its small size. Whether as a kitchen towel holder in the kitchen or as a decorative felt hat holder on the wall. The recipient has a lot of leeway to use their new home accessory in an appealing way.
---